To me, there is no greater joy than giving an old dog a home. It's unthinkable some old dogs spend their last weeks, months even years on a cold shelter floor, unless they're killed first. Harsh, but true. Rescuing an old dog brings joy to my soul, and I hope more and more people see how much purpose and meaning they can bring to their lives.
From doing your best and giving them undivided attention, to regular vet visits and a high quality diet, these are some of the things you can promise to do for your old dog.
Here's how to make sure every dog you share your heart and home with is happy, healthy and well cared for.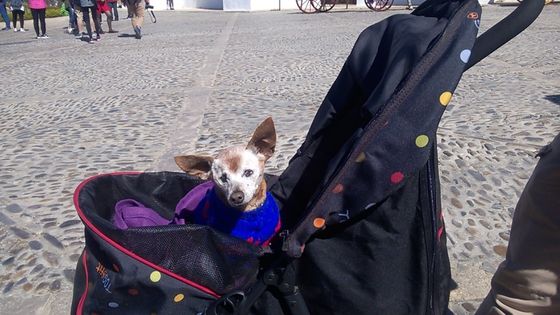 I Promise to…
♦ Do my best every day, to make up for all the suffering you endured at the hands of another
♦ Pay attention to what you're trying to tell me, and when you seem uncomfortable, to remove you from that situation as quickly as possible
♦ Always do my best to keep you safe from anything that may harm you
♦ Give you my undivided attention
♦ Have my lap available anytime you want it
♦ Have realistic expectations of the role you will play in my life 
♦ Always share my life with with you, and if the unthinkable happens and I can't, to find you the best home possible 
♦ Keep the contact information on your collar and microchip updated, so if we ever get separated you can always find your way home 
♦ Feed you the best quality and most appropriate food 
♦ Always comfort you when you're scared
♦ Follow a routine to help you feel secure 
♦ Keep you as calm as possible when you're feeling anxious  (if your dog is anxious, this article has some great tips! How to Calm Dog Anxiety Naturally (22 Easy Ways)  
♦ Always make sure you have the best veterinary care
♦ Provide the appropriate level of physical exercise and mental stimulation
♦ Have comfortable beds around the house so you won't have far to walk 
♦ Make room for you in my bed no matter who else is there, and suggest they sleep elsewhere if there's not enough space!
♦ See you as an important part of my family, maybe even THE most important!
♦ Do my best to limit the number of bad days you have
♦ Take you with me on outings and trips as much as possible 
♦ Always look around and behind me before I walk. It wasn't my fault last time!
♦ Buy you a stroller or wagon when you can no longer walk as far, or as well as you used to. I want you to still enjoy walks, even if it's a ride!
♦ Hand feed you when you no longer remember how to eat on your own
♦ Buy as many different types of foods I can think of when you're being stubborn, and refusing to take your pills
♦ Schedule time every day to spend just with you
♦ Take care of myself so I can take better care of you
♦ Always show you how much I love you
♦ Do my best not to get frustrated with you, I know it's not your fault
♦ Always keep you warm in winter, and cool in summer
♦ Never dress you up like a doll. Okay maybe just for Halloween!
♦ Never stop advocating for senior dog rescue
♦ Give what's left of my heart to another old dog after you're gone
♦ Never let you suffer just because I can't imagine life without you. I will give you your wings when it's time
♦ I promise I will never forget you and you will live in my heart forever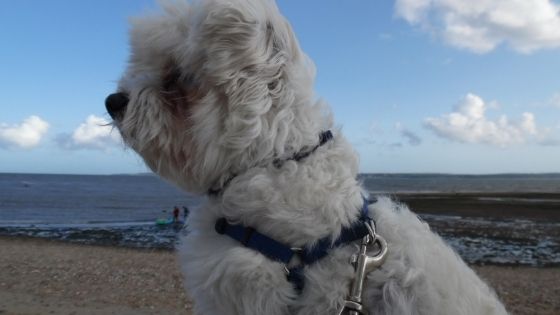 What Promises Do You Make Your Senior Dog? 
I'd love to hear what promises you make your dog. Sharing helps others, so please drop them in the comments below. 
I'm a certified dog trainer, specialising in helping senior dog parents with health & behaviour issues and offering training advice for new senior rescues. Book your FREE 15 minute phone consultation to find out how I can help, by emailing me (Hindy) at seniordogcareclub@gmail.com or via my contact page.