You're planning a holiday and bringing your senior dog along for the fun, so now it's time to find a pet friendly hotel. 
How Do You Know If a Hotel is Pet Friendly?
If you use a booking site like booking.com for instance (I have no affiliation it's just one I use), once you type in the destination, dates and number of people, you will find a menu on the left where you can filter by various criteria. Tick the box for "pet friendly" and start there. Once you've narrowed down the list to hotels you're interested in, check out the questions I've recommended below. The answers will be available in the description or on the hotel's own website. I still recommend you check with the hotel in case the information presented is a bit outdated.
How "Friendly" is Friendly?
Just because a hotel advertises themselves as "pet friendly," doesn't mean they love having animals walking around…the 4 legged kind I mean! Obviously they want to make money by appealing to pet lovers who don't want to leave their furry companions behind, but how much will they welcome you? How much does that matter to you?
Some Questions to Ask
Is there an extra charge? How much? Is that per dog? Per day?

Is a deposit required in addition to the charge? If yes, is it refundable?

Is there a maximum weight or size allowed?

Is more than one dog permitted?

Are they allowed on the furniture?

Is there a cleaning charge if dog hair is found?

Are there areas of the hotel that are off limits?

Does the room contain a fridge to store pet food?

Can dogs be left in the room? Do they have to be crated?

Is there a quiet, grassy area nearby to walk the dog?

Would they have a list of nearby vets, emergency hospitals, dog walkers or doggy day care facilities?
What Hotels Expect From Their Doggy Guests
While rules will vary from place to place (i.e. size of pet, how many per room, extra charges…), here are some pretty standard requirements. Having said that, don't assume they apply to the hotels you're considering so be sure and ask before you commit.
Not aggressive

Proof of current vaccinations

Clean

No fleas

Owners must clean up after their pets

Be on a leash when on hotel property

Stick to designated areas

Aren't usually allowed in common areas or pool area

Cannot be left unattended in the room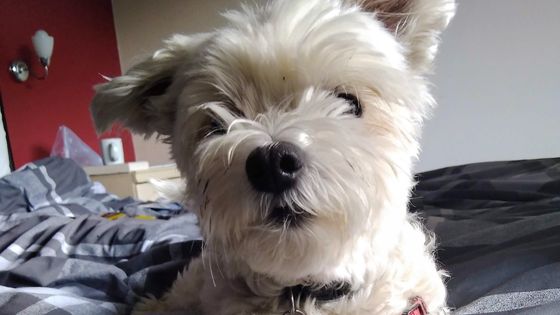 What Some Hotels Will Do to Make Your Pet Happy
Some hotels treat your dog like a highly valued guest, which makes everyone feel special. Here are some of the offerings –
Toys

Food

Treats

Beds

Bowls

Blankets

Poop bags

Brush

Welcome gift baskets

Off leash play areas

Dedicated pet concierge

Dog tag with contact details of the hotel

Pet sitting and dog walking services

Special doggy menu

Personalized spring water

Allow them in the dining room with you

"Do Not Disturb Pet Sleeping" sign

Dedicated dog lounge

Dog beer

Breakfast sausage

Walking maps of dog friendly routes

Some hotels even send out a pet preference form prior to arrival asking about size, breed, special requests…
It's up to you to decide how much pampering your dog needs, and how much you're willing to pay for it.
Things to Think About and Plan in Advance
What floor would you like your room? Being on ground level makes it easier to take the dog out, especially if he's having incontinence issues for example, or is restless due to dementia and doesn't sleep well. However the first floor can be noisy, so ask to be as far from the lobby, reception and lounge as possible. Find out if there is a usable exit near your room so you don't have to walk through the lobby late at night in your pjs!!
Even if you're staying in a hotel that provides for all your dog's needs, you're more than likely still going to need some supplies they won't have, so check the list below to make sure you've got everything covered. For example, a run around a muddy park or a swim in the lake means a filthy dog walking through a hotel lobby. At least if you have cleaning wipes or a towel, you can wipe him down and dry him off before he adds paw prints to the design of the lobby floor.
Research vets, emergency hospitals and perhaps a doggy day care at your destination. Even if the hotel does offer that service you never know – the list may be lost, it's not kept current… Be prepared and find it out for yourself.
What to Bring
I don't know about you, but I love lists!! Even if it's for something I do all the time, I feel comforted knowing the list contains everything I need so I don't have to remember everything. That becomes even more important when travelling with a senior dog, especially if medication, pee pads, diapers and the like are part of the package! I also never assume I can get INSERT NAME HERE at my destination…I pack assuming I can't!
If you'll be staying in a hotel that pampers your dog even more than they pamper you, there may not be much you need to bring other then his pet passport and medical records. Use the checklist below to be sure!
The way I create my list is really quite simple. I write down every medication my dog takes, and then go through her daily schedule and add each item to the list, keeping it handy whenever something else pops into mind.
Leash, harness, collar and ID tag with destination phone number

Food and water bowls, consider collapsible to save space

Spoons for the food

Enough food to last longer than your trip, unless you are sure the brand is available where you're going. If it's a prescription diet I wouldn't take the chance of finding a vet willing to prescribe it to you

Treats, especially if he can't just eat any type

Medication, again enough to last longer than your trip

Supplements

Favourite toys/treat dispensing toys

Bed/blanket

Pee pads/diapers

Cleaning wipes/towels

Pet passport if you have one

Medical records

Lists of local vets and 24 hour emergency hospitals including phone numbers, address and even directions
There is one other thing you should think about. It's not uncommon for a senior dog to become more anxious as he gets older. If you've seen this with your dog, think about ways you can reduce/relieve that anxiety while in unfamiliar surroundings. I wrote an article containing several natural options I recommend you check out.
"How to Calm Dog Anxiety Naturally (22 Easy Ways)"
My Experience
I have only stayed in a hotel with my dogs once because all the travel we do is between home/family. It was when we drove to Spain from the UK, and knew we would be staying overnight on the way. The best thing I did was pack the dogs' supplies separately from our own stuff. The food, water, snacks, medication, drinks, plates, bowls and plastic spoons in one bag, blankets, paperwork and pee pads for the hotel room floor in another bag. It made it much easier and efficient to care for the dogs once we stopped for the night. Because our driver wanted the freedom to drive as many hours as he could before having to stop, we weren't able to research hotels in advance, something I'm typically extremely fussy about!
The hotel he found allowed dogs in the room, but presumably due to its location it catered mostly to road traffic so there was nothing fancy about it. There was barely an area to walk the dogs, certainly no grass just dirt and bark chips, but it was just for a few hours before we hit the road again so we weren't fussy. It was not a place I would recommend or choose if we were going on vacation.
Please be Responsible
I know you will be, but I'm notorious for stating the obvious. By respecting the rules and being responsible, we can encourage hotels and other establishments to re-think their "no pets" policy, and start welcoming our four legged family members.
I'm a dog trainer providing a senior dog care support service to help you address health & wellness concerns and training issues. Sessions are held via Zoom, and I offer a FREE 15 minute no obligation chat to discuss what's going on and how I can help. To learn more and to get in touch email hindy.greypawsandall@gmail.com or visit my website.